PrestaShop is a popular platform known for its ease in developing and managing e-commerce websites. With PixelPay as your third-party payment provider, you can securely accept credit and debit card payments in your PrestaShop store.
Step 1
Download our plug-in : PixelPay PrestaShop.
Step 2
Log in to the administrative panel of your account on PrestaShop.
Step 3
Click on "Module Manager."
Step 4
Click on "Upload a Module."
Step 5
Click on "select file."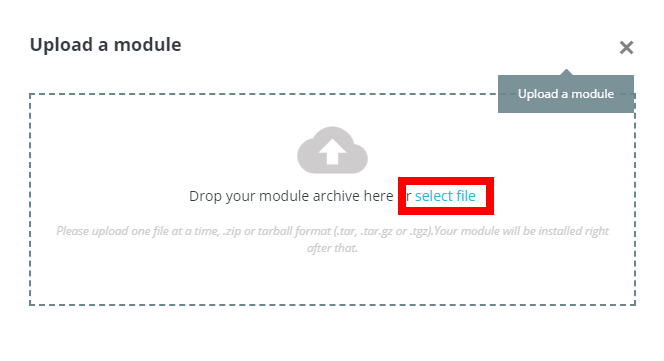 Step 6
Search for the PixelPay plugin (downloaded in Step 1) and click "Open."
Step 7
Click on "Configure."
Step 8
Log in to your PixelPay account and go to "API Settings" under "Preferences" to get your Key ID and Secret Key. With these keys, your business can accept payments on the website you have created.
Step 9
To continue, you must note to which domain your transactions will direct to. Log in to your PixelPay account. You will find your domain in the address bar. In this case, our domain is pixelpay.app.
Step 10
Back on PrestaShop, enter the keys and domain obtained in the last two steps. When filling in the fields, make sure that the keys do not have any blank spaces to avoid errors.
Step 11
Verify if the plugin works by completing the entire payment process on your website. When completing your purchase, you should see PixelPay enabled as a payment method.
Once you select PixelPay's payment method, you will be directed to the PixelPay payment window.