Shopify: The increasingly popular e-commerce platform where anyone can set up and manage their online store with minimal technical skills. With PixelPay as your third-party payment provider, you can easily accept credit and debit card payments in your Shopify store.
Step 1
To get your Shopify plugin, click on the following link: https://www.shopify.com/admin/authorize_gateway/1052976
Step 2
Type in your account information to access your Shopify store.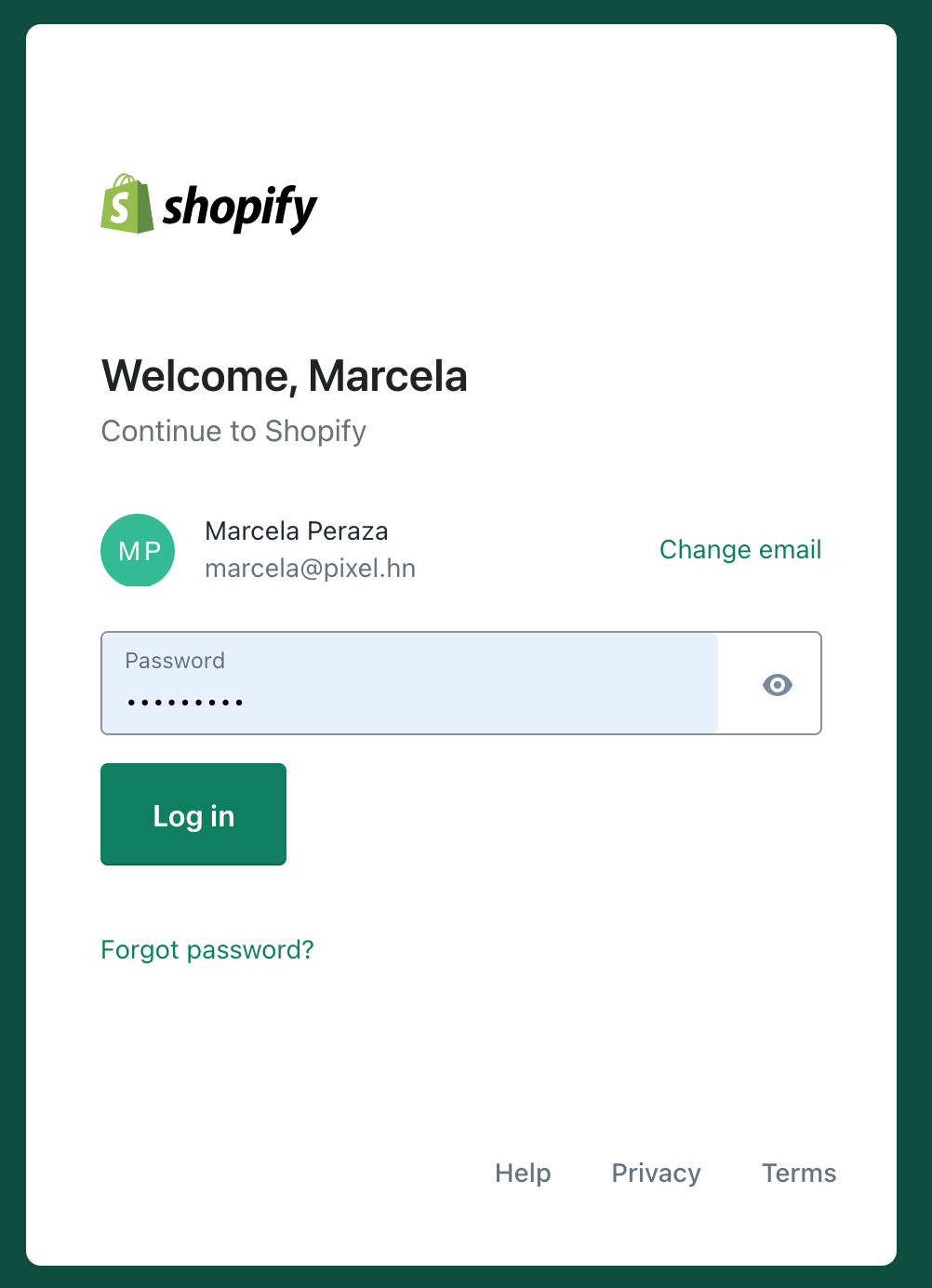 Step 3
Click on "Install payment provider"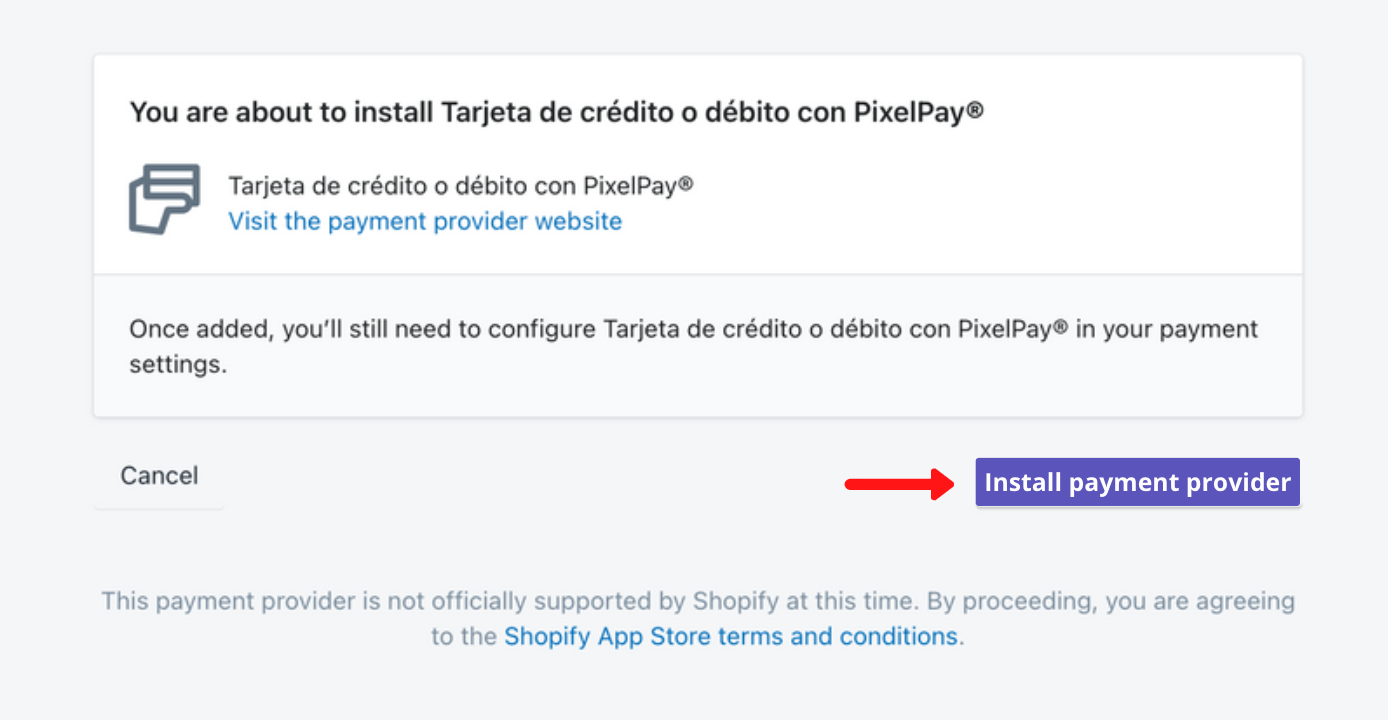 Step 4
In the section third-party providers, click on "Choose third-party provider"
Step 5
In the search bar, type in and select "Tarjeta de crédito o débito con PixelPay"
Step 6
In order to fill in the Key ID and Secret Key, go to pixelpay.app and log into your account. Click on "Preferences" and then "API Settings"
Step 7
Copy the Key ID and Secret Key and paste them in their respective fields on Shopify.
Step 8
Make sure that both Visa and Mastercard are selected, then click on "Activate"
Step 9
Done! Your Shopify store is ready to accept payments with PixelPay. This screen indicates that the plugin has been successfully activated. The percentage established by the bank + the percentage established by Shopify will be debited from your transactions.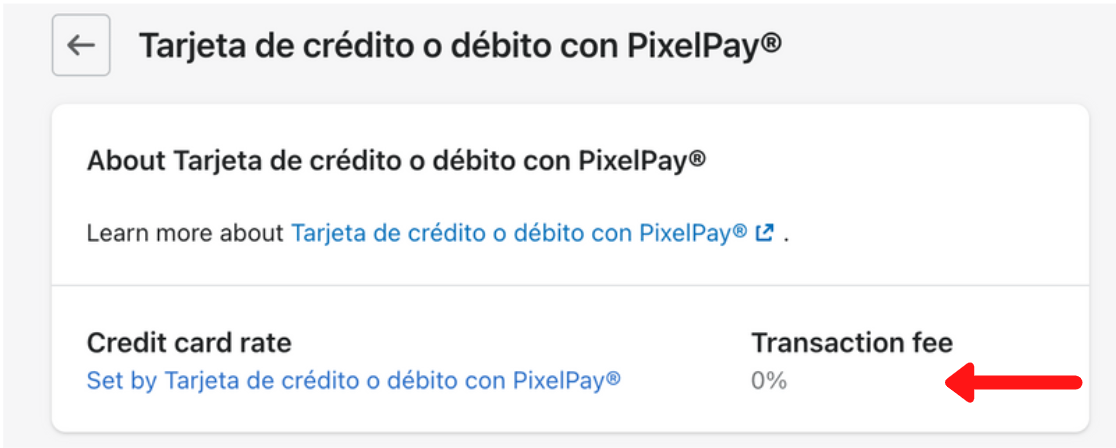 Step 10
Verify if the plugin works by completing the entire payment process on your website. When completing your purchase, you should see PixelPay enabled as a payment method.
Once you select PixelPay's payment method, you will be directed to the PixelPay payment window.